Are you a parent looking for the perfect gift for your little one? Toy cars have always been a classic choice for kids, sparking their imaginations and encouraging hours of creative play. But with so many options available, it can be overwhelming to find the best toy car gifts for your child. If you're on the hunt for a thoughtful and delightful gift for your little car enthusiast, we've got you covered! In this comprehensive gift guide, we'll explore the top small toy cars and car cuddly toys that are sure to bring joy to your child's heart. Let's dive in and discover why these plush toy cars are the best presents for kids.
Wrangler SUV Plushie:

The Wrangler SUV plush toy is not just your ordinary toy; it's an adventure waiting to happen! Modeled after the iconic Jeep Wrangler, this cuddly plush toy is perfect for little explorers who love off-road adventures. The attention to detail on the Wrangler SUV plushie is outstanding, from its rugged exterior to the cozy interior. Gift your child the joy of imaginative play with this adorable plush toy, and watch their face light up with excitement as they embark on make-believe escapades.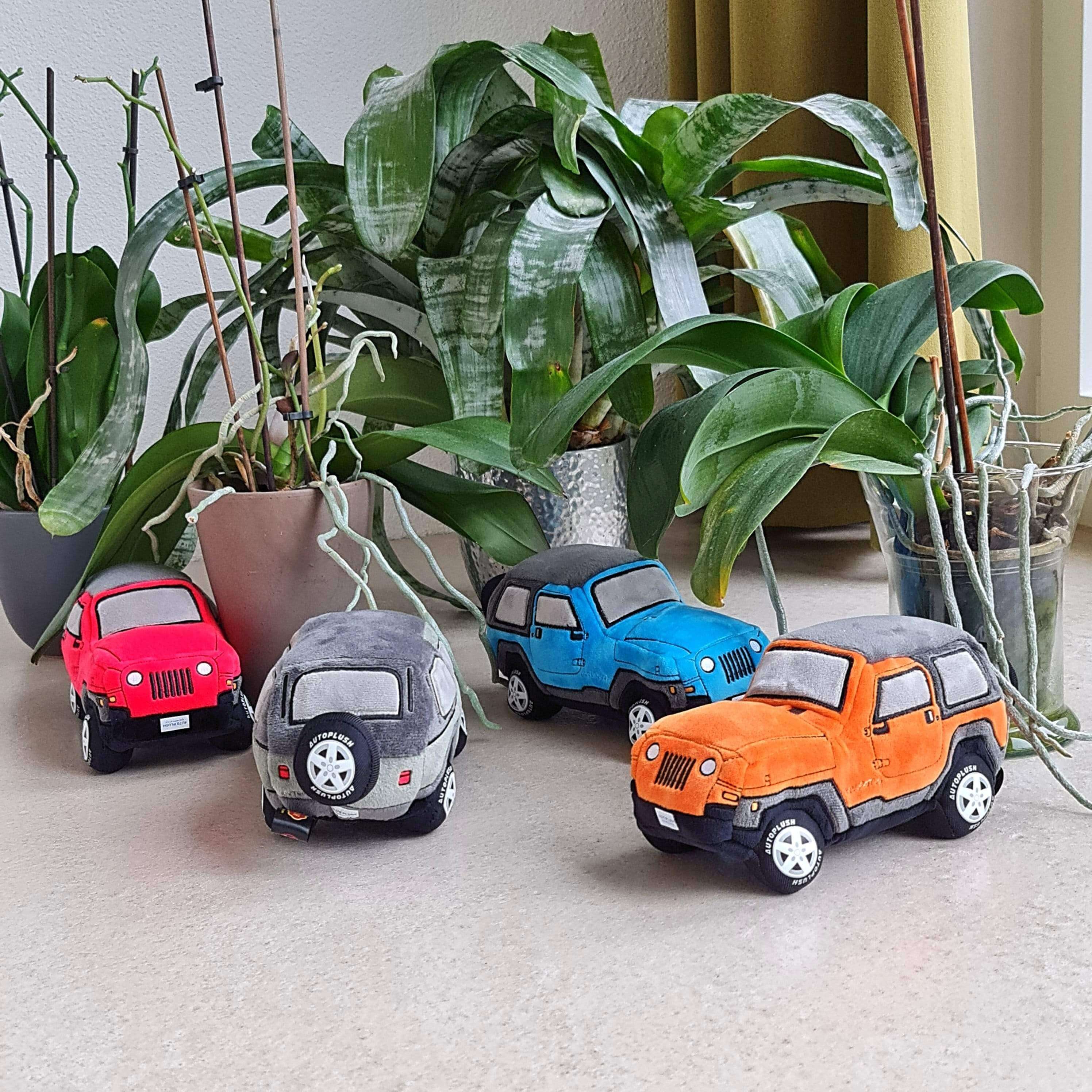 Twingo Plushie:

For kids who adore cute and compact cars, the Twingo plush toy is the perfect pick. Resembling a charming city car, this cuddly toy car is an ideal gift for playtime adventures in the bustling streets of their imagination. The Twingo Blue plushie's soft texture makes it an inviting companion for any child, inspiring creative storytelling and imaginative scenarios.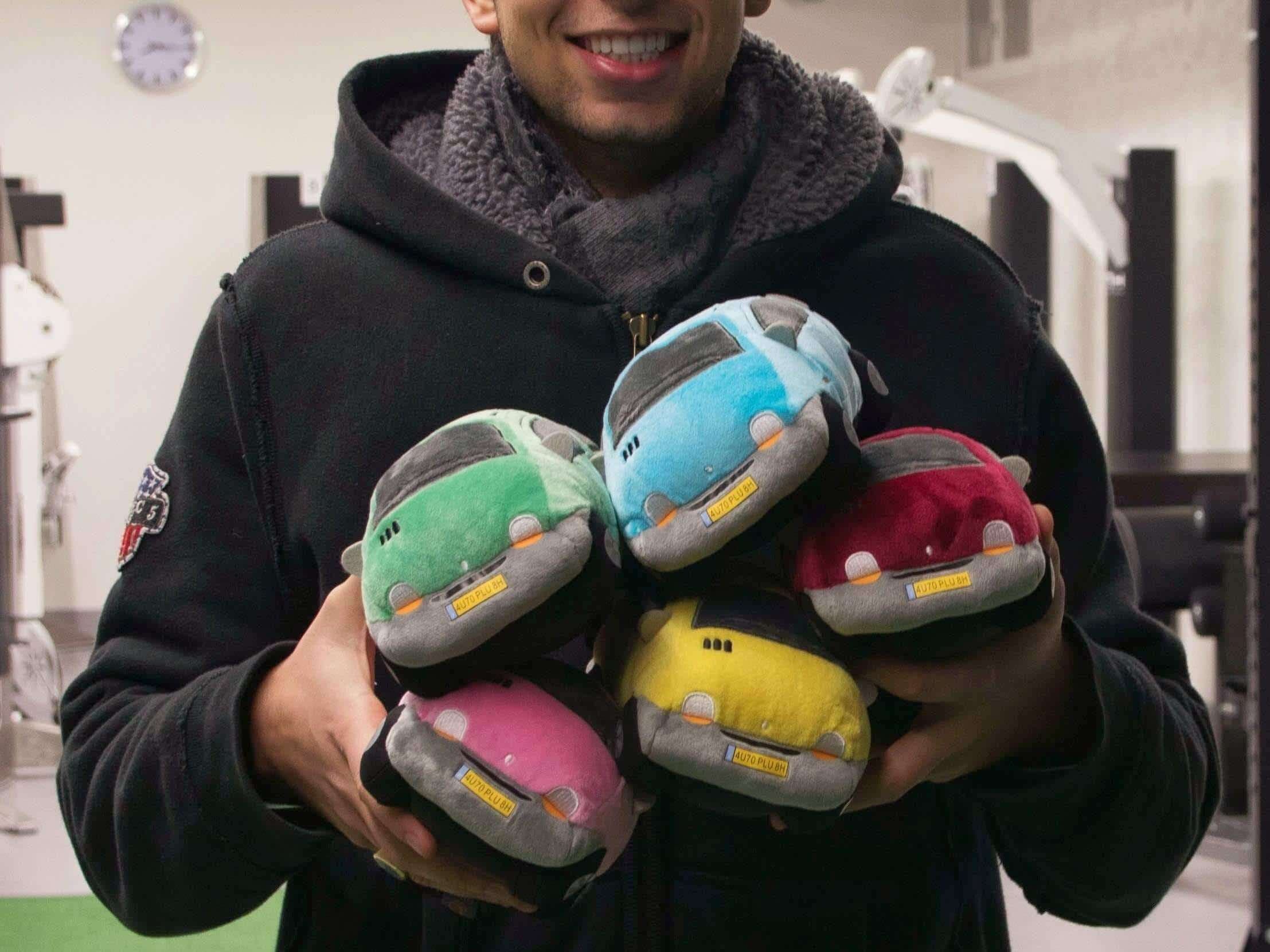 Mustang Fastback Plushie:

Is your child a fan of powerful muscle cars? Then the Mustang Fastback plush toy is a fantastic gift option. With its distinctive design and plush construction, this cuddly toy car is perfect for imaginative play and snuggles. The Mustang Fastback's vibrant colors and soft materials will instantly capture your child's heart, making it a delightful addition to their toy car collection.
Range SUV Plushie:

The Range SUV Plush toy car is a perfect gift for kids who love to explore off-road adventures. Modeled after a rugged and versatile SUV, this cuddly toy car is made for both play and relaxation. Whether your child is pretending to go on a safari or enjoying a cozy bedtime story, the Range SUV Plushie will be their trusted companion through it all.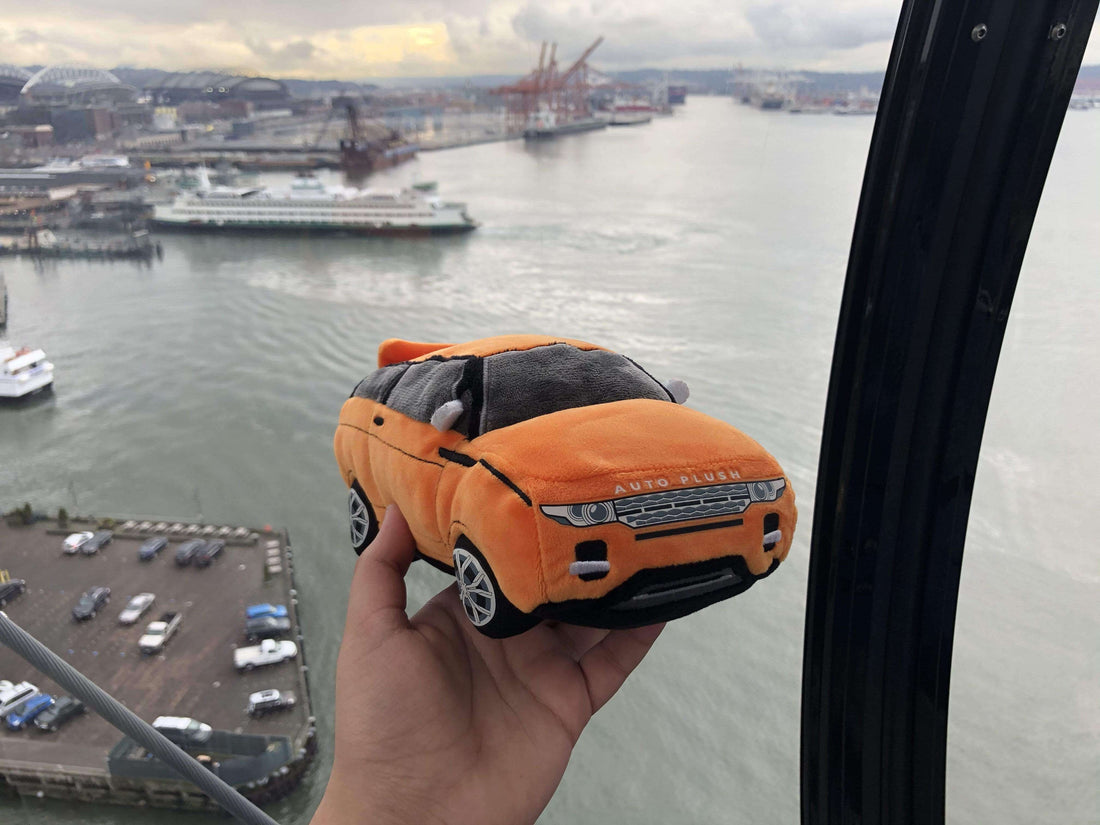 Skyline R33 Plushie:

For the speed-loving kids who dream of racing through the city, the Skyline R33 plush toy car is the ultimate toy car gift. This iconic sports car design captures the essence of racing and adventure, allowing your child's imagination to soar as they embark on thrilling imaginary journeys. The Skyline R33 plushie is a perfect gift for role-playing and sharing countless hours of fun with friends.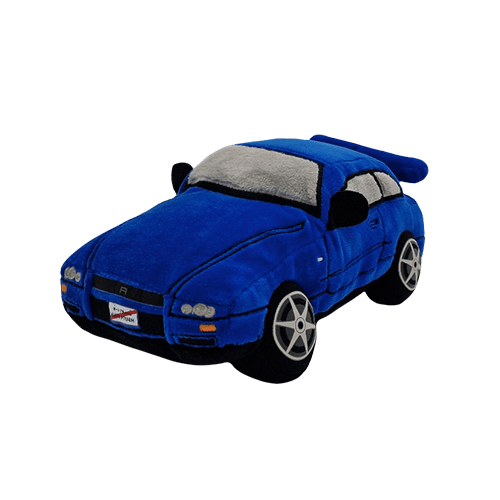 Supra MK4 Plushie:

The Supra MK4 Plushie is a must-have for any young car enthusiast who appreciates sleek and modern design. Modeled after the legendary sports car, this plush toy car is both stylish and huggable. Your child can now enjoy playtime with a touch of elegance, making this plushie a cherished gift that will be treasured for years to come.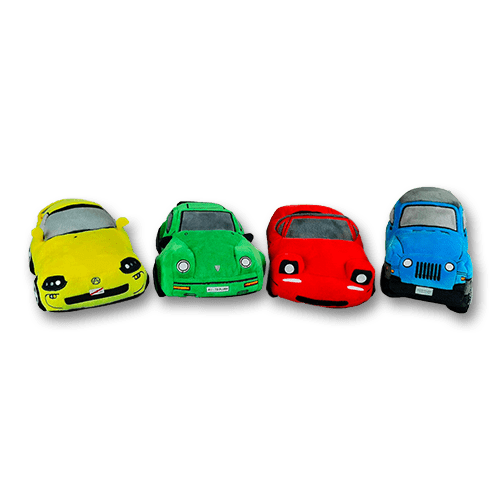 Why Plush Toy Cars Make the Best Gifts for Kids
Encourage Imaginative Play:

Plush toy cars open up a world of imaginative play for children. They can create their adventures, drive through imaginary landscapes, and develop essential cognitive skills through storytelling.
Soft and Cuddly:

These plush toy cars are not only visually appealing but also irresistibly soft and cuddly. They provide comfort and companionship, making them perfect for naptime, bedtime, or simply snuggling up on the couch.
Safe for All Ages:

Plush toy cars are safe for children of all ages, providing a worry-free play experience. You can rest assured that your child is enjoying their playtime with a safe and soft toy.
Inspire a Love for Cars:

Introducing kids to toy cars at a young age can foster a love for automobiles, engineering, and creativity. Who knows, you might be nurturing the passion of a future car designer or engineer!
Conclusion
When it comes to selecting the perfect gift for your little one, plush toy cars stand out as an excellent choice. Not only are they fun and adorable, but they also encourage imaginative play and provide comfort and joy to children of all ages. The Mustang Fastback, Range Black, Skyline R33, Supra MK4 Plushie and many other offer a variety of options to suit every child's interests. So, whether your child dreams of exploring off-road terrains, racing through the city, or cruising in style, these plush toy cars are sure to bring a smile to their face.
Next time you're on the hunt for the perfect gift for your little car lover, consider these plush toy cars. They are more than just toys; they are companions that will be cherished for a lifetime. Gift your child the joy of driving their imagination, and watch them embark on countless adventures with these delightful plush toy cars!