When it comes to keeping toddlers engaged, the best toy cars for toddlers are an absolute must-have. Toy cars not only provide endless hours of entertainment but also promote the development of crucial skills such as fine motor skills, hand-eye coordination, and imaginative play. In this comprehensive guide, we will explore the top toy cars for toddlers in 2023, specifically designed for 1 and 2-year-olds. We have carefully handpicked a selection of products that offer exceptional durability, safety, and captivating features, ensuring that your little ones have a thrilling and engaging playtime experience with toy cars.
Ae86 Plushie: The AE86 is undoubtedly one of the best toy cars for toddlers. Inspired by the iconic Japanese sports car, this toy is designed to captivate the imagination of young children. Featuring vibrant colors, smooth edges, and a sturdy construction, the AE86 is perfectly sized for little hands to grasp and maneuver easily. Equipped with a pull-back mechanism, this toy car zooms across the room, providing endless entertainment for your little speedster. Crafted from high-quality materials, the AE86 is built to withstand rough play, ensuring it lasts for years. Its simple yet engaging design encourages imaginative play and helps develop your child's fine motor skills as they grip and push the car with enthusiasm.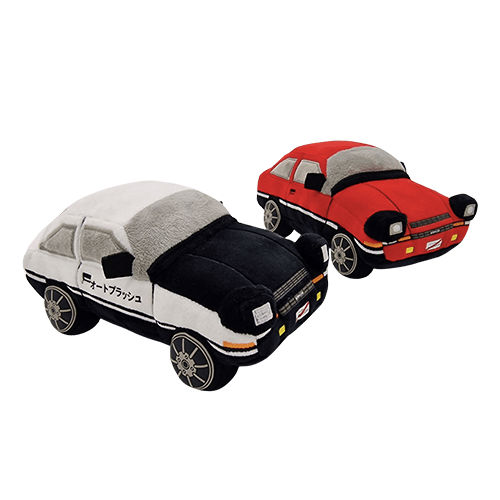 F150 Pickup Plushie:

The F150 Pickup is a robust and captivating toy car that will undoubtedly appeal to toddlers who have a love for big vehicles. Designed with meticulous attention to detail, this toy resembles a real-life pickup truck, featuring a striking color scheme that will catch your child's attention. Constructed from child-safe materials, the F150 Pickup boasts a durable build, ensuring it can withstand even the most energetic play sessions. The F150 Pickup is an enduring and enthralling toy car that promises to keep your little one entertained for hours on end.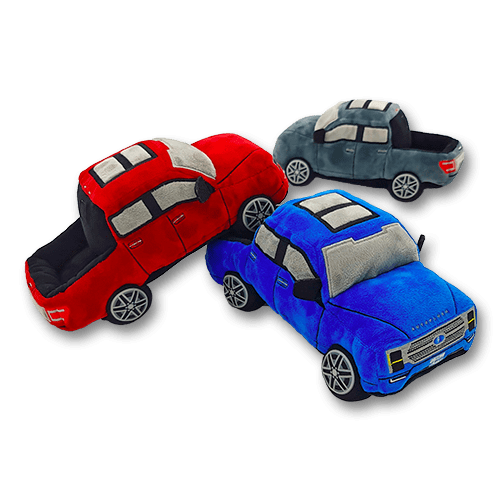 Supra mk4 Plushie:

Introducing the Supra MK4 Plushie, an irresistible toy car for little ones with a love for iconic sports cars. This plushie captures the essence of the legendary Supra MK4, featuring meticulous detailing and vibrant colors that will spark your child's imagination. Crafted with soft and huggable materials, it offers a delightful tactile experience for endless cuddles and playtime adventures. The Supra MK4 toy car is not only visually appealing but also encourages creative storytelling and role-playing. It is designed with child safety in mind, ensuring worry-free play. Whether displayed as a collector's item or cherished as a beloved toy, this Supra MK4 toy car is a must-have for car enthusiasts of all ages, providing joy and excitement for years to come.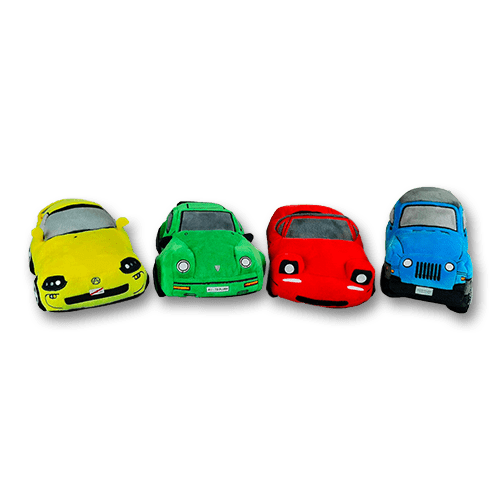 Miata MX5 Plushie:

The Miata Red toy car is a sleek and stylish option that is guaranteed to captivate the attention of any young car enthusiast. With its eye-catching red color and realistic design, this toy car offers an immersive play experience. Crafted from durable materials, the Miata Red can withstand rigorous handling, making it suitable for both indoor and outdoor play. Its smooth wheels effortlessly glide across various surfaces, allowing for hours of uninterrupted entertainment. This toy car stimulates imaginative play, encouraging children to create their own adventures while simultaneously developing their cognitive and social skills. The Miata Red is a perfect choice for toddlers who enjoy thrilling and imaginative playtime experiences.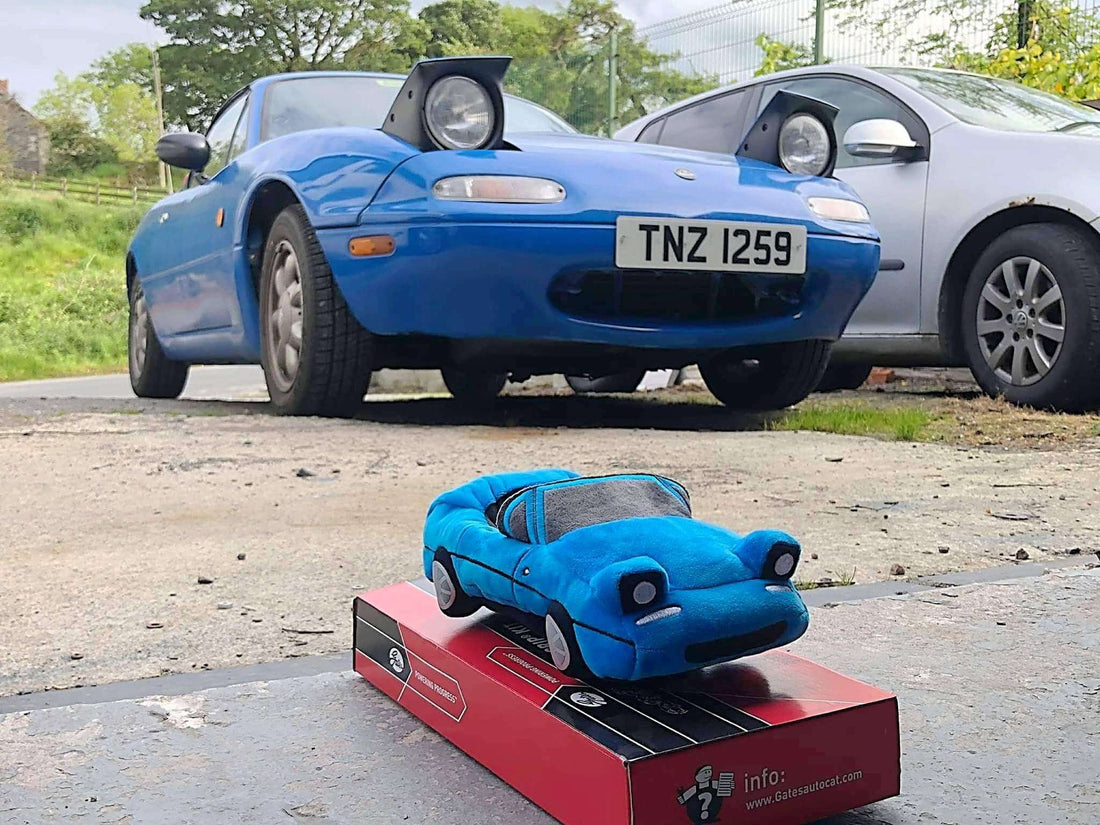 The 911 Plushie:

Introducing "The 911" plush toy car, a captivating and iconic addition to any toddler's toy collection. Inspired by the legendary Porsche 911, this plush toy car offers a perfect blend of style and playfulness. With meticulous attention to detail, it showcases the sleek lines and vibrant colors that make the Porsche 911 so recognizable. Crafted from soft and child-safe materials, "The 911" provides a huggable and enjoyable tactile experience. Whether it's for imaginative play, cuddling, or display, this plush toy car is designed to engage young minds and spark their love for cars. Bring the excitement of the Porsche 911 into your child's playtime with this delightful and captivating plush toy car.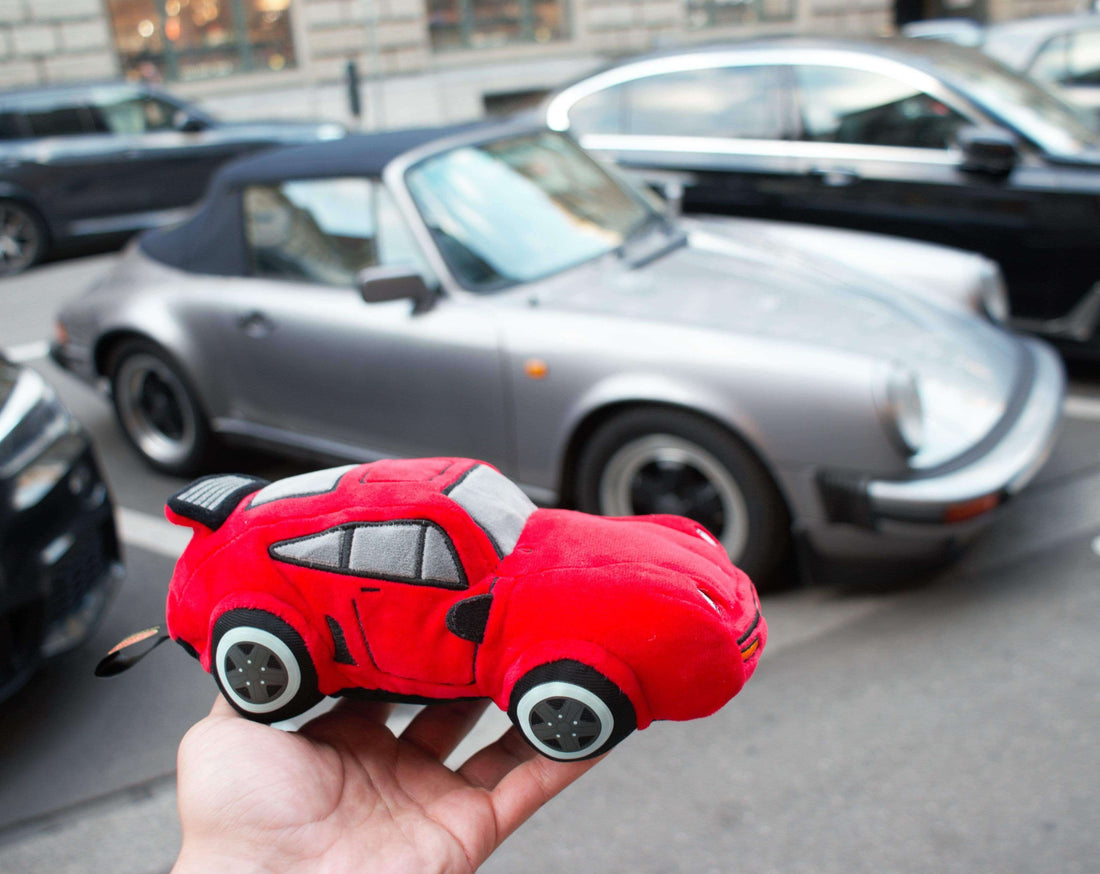 Model X Plushie:

The Model X toy car is an exciting choice for toddlers who are fascinated by futuristic vehicles. Inspired by the innovative electric SUV, this toy features sleek lines, a modern design, and vibrant colors that are sure to capture your child's attention. Crafted from child-safe materials, the Model X toy car ensures both durability and safety during playtime. Its sturdy construction allows it to withstand enthusiastic play, guaranteeing a long-lasting and engaging experience for your little one. Toddlers will enjoy zooming this car around and creating their own imaginative adventures. The Model X toy car stimulates creativity, develops fine motor skills, and encourages role-play, making it an excellent choice for engaging playtime sessions.
Conclusion:
Selecting the best toy cars for toddlers is essential for their development and entertainment. The AE86, F150 Pickup, Kid Miata Slippers, Miata Red, Miata Slippers, and Model X are outstanding choices that provide hours of engaging fun for 1 and 2-year-olds. These carefully selected toy cars offer a range of features, from pull-back mechanisms to plush slippers, allowing toddlers to explore their imagination, develop fine motor skills, and engage in interactive play. By providing these exceptional toy cars to your little ones, you can ensure that they stay engaged, entertained, and undergo optimal growth and development during playtime with toy cars.